How many calories do you burn Walking (fast)?
Someone weighing 180 lbs burns approximately 309 kilocalories per hour Walking (fast). Fill in the form below and calculate how many calories you burn Walking (fast) or use our Calorie Calculator for other activities.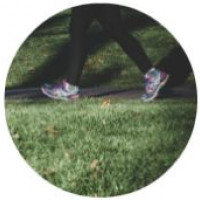 Walking (fast) Calorie Calculator
Burned calories (KCAL)
Walking (fast)
309
Die Anzahl der Kalorien, die eine Person beim Laufen verbrennt, hängt unter anderem von der Geschwindigkeit des Läufers ab. Um die Kalorien zu berechnen, die Du beim Gehen verbrennst, ist es wichtig zu wissen, wie schnell Du gehst. Berechne deinen Kalorienverbrauch bei einem Tempo von 4 km pro Stunde, 5 km pro Stunde oder 6 km pro Stunde. Möchtest Du mehr über den Kalorienverbrauch beim Wandern erfahren? Wir haben alles aufgelistet, was Du über Wandern und Kalorien wissen musst.
Wenn Du mehr Kalorien verbrennen willst, versuche es mit Joggen. Der Kalorienverbrauch ist viel höher als beim Gehen.
Calories burned with Walking (weight: 180 lbs)
---
How do we calculate the amount of calories burned Walking (fast)?
This calculation uses the MET value (Metabolic Equivalent of Task) of Walking (fast). The MET value of Walking (fast) = 3.6. We multiply the MET value with the person\'s body weight in kilogram. Then we multiply this with 0.0175 and the duration in minutes.
A person weighs: 180 lbs
MET value of Walking (fast): 3.6
Time: 30 minutes
The calorie calculation for Walking (fast) for 30 minutes is as follows:
(180/2.20462) * 3.6 * 0.0175 * 30 minutes = 154
30 minutes of Walking (fast) burns 154 kcal.